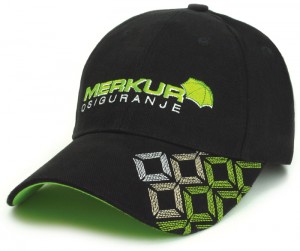 When it comes to choosing the right promotional product to help get your business name out there and give your customers top-of-mind recall of your name, it all comes down to choosing the product that will make the best impression on the end user. While there are quite a few popular and proven-to-work items that you can choose from, promotional caps are almost always the most widely chosen and highly effective product available. If you're looking for a product that is sure to get your name or message out, there really isn't a better option for you.
Establishing your business to the point where people can instantly recall your name and services isn't something that will happen over night. It's something that your business will constantly need to be working to achieve. Of course selecting the right way of reaching out to your customers can help you achieve that goal, and promotional caps can certainly play a big role in your path to that intended outcome.
What is comes down to is choosing a product that is sure to burn the name of your business into people's minds, so they always know who to turn to when it comes to the particular services you offer. Promotional caps have been proven time and time again to be one of the best way of achieving this. For example, I can recall the exact name and location of a tire service simply because I saw someone wearing an unusual promotional cap from that particular tire service. It had what looked like a tyre tread down the middle.
The reason why hats are such good marketing tools is because of how many people wear them. The great thing is that when you give out a hat, you're not just reaching out to that single individual, but to everyone they come in contact with while wearing your hat. People will see your name or logo print on the hat and remember your name and your service. If you run a tire service, for example, and someone who has seen your hat is asked where they can purchase a new set of winter treads, they'll instantly know who to recommend.
Hats are also great because of how customizable they are when you purchase them. They can come in virtually any color, be made of a very wide variety of materials, including some that are even eco-friendly. You can also choose to a few different printing processes, your choice of which should depend on what exactly you're looking for. Because of how many different options you have to choose from, you can create something that people won't see every day, thus allowing your hats to be unique and help create that top-of-mind recall you're looking for.
The key to choosing the correct promotional product for your business is choosing one that will get the most bang for your buck, so to speak. You're looking to choose something that will give you continued exposure and allow your name to be seen as much as possible. That's why hats are so great. Because people wear hats each and every day, every where they go, giving your business exposure over and over, they have proven to be the most effective item available to help bring your business name to the top of people's minds.