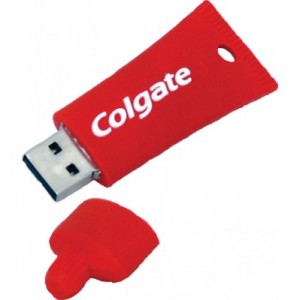 There are many promotional products businesses can choose from these days, and one of the hottest innovations is branded USB flashdrives. Just a few years ago, USB flashdrives were quite expensive, and few people used them. However, these days they're becoming extremely common. Most school kids will have one or two, and pretty much everyone who owns a computer knows how useful they are to have around. For this reason, producing promotional USB drives for your business can be an excellent way of promoting it.
USB Flashdrives are a Great Functional Product
For branded USB flashdrives to be a great promotional tool they have to be functional and useful. This means not choosing flashdrives that have very low memory or are likely to break easily! With many consumers very technologically savvy, they'll know whether such an item is useful to them or not. If it's a flashdrive that will fall apart easily, it's just as likely not to get used, and either be shoved into a drawer somewhere or thrown away. However, if it's well constructed and has a reasonable amount of memory, ranging between 512 MB & 16GB.
Take Cost into Consideration
Many companies haven't caught onto the idea of using branded USB flashdrives yet. In part this is because they're often a bit more expensive than, say, branded pens, and thus many are uncertain as to whether it's worth investing their money in such a product. This can depend on several factors. For starters, who will end up with the flashdrives? Are they going to be sold or given away? While many people have a need for such a product, there are those who could easily live their entire lives without ever needing a flashdrive, so your advertising efforts will be wasted on them. People who need USB flashdrives are generally people who use computers on a regular basis.
Ensure You're Getting Quality and Your Customers will Benefit
Many companies now pre load information on the Usb when it is made for little or no extra cost. You can also make custom USB'S in the shape of your product. This means that determining whether branded USB flashdrives are right for your business, depends a lot on what your business entails. If you have a lot of professionals as clients (business people, teachers, doctors etc.) or students, then they can truly make for a fantastic and useful promotional tool. People love getting something that's useful to them, and which they can use again and again. With something like a flashdrive, people will look at it every time they use it. While they might not appear to take much notice of the branding, it is certainly something that will stick in their subconscious!
Purchasing branded USB flashdrives for your business can make for an excellent promotional tool, provided that you put enough research into it. Knowing that the people who will end up with the product in their hands will actually use it and benefit from it is extremely important, as it's only through producing something that can be used for the long term that you really help promote your business and keep it in people's minds.