As an entrepreneur you know how important it is to get acquainted with technology. Understanding modern tools is the only way anyone is going to get ahead because technology has revolutionized the world and the way everyone interacts with each other. By being able to talk with others and work with others while you're on the go, you'll be able to make a big difference in your company and your work. Let's review a few gadgets that may be useful to entrepreneurs who travel constantly.
1. Intuit GoPayment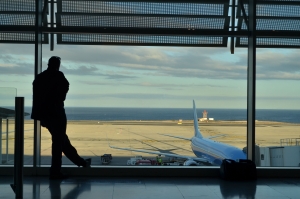 If you need to collect payments while you're on the go, this gadget can be one of the easiest to use and one of the fastest as well. You'll be able to get payments processed no matter where you are and you won't have to worry about accepting credit cards while you're not at your home base. Your mobile phone becomes a credit card processing terminal. Find out more here

2. Portable Inkless Printer
With this gadget you'll be able to print out anything you want right from your smartphone or your computer. It holds paper and doesn't require any ink because it prints thermally. This will help you get copies of important information to clients or teammates immediately. Find out more over here

3. Kensington AbsolutePower Charger
With this little thing you'll be able to power up any type of device that you want no matter what you have. That means you can charge your laptop, smartphone or tablet all from the same device which allows you to carry only one charger for all your devices no matter where you go. Check it out here: more

Market your business with bags. Find how we can help here: Promotional Bags
All of these gadgets or apps are available in a variety of different places. If you like any of these gadgets please share this article on your favorite social media site. You'll be able to help all your friends and family.