Anyone that loves taking pictures will want to know about the simple ways that can help them take better photos. Of course, there are regular cameras and there are more advanced cameras, as well as all sorts of attachments for professionals.
But there is one type of photographer that you may not think about and those are the mobile photographers. People using their cameras to take excellent quality photos using special applications that can turn their camera phones into a photography powerhouse. In this article we will review 5 apps that will make your photos stand out.
PhotoSync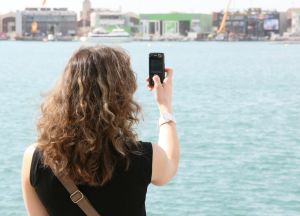 If you want to share your images with other people on your favorite social media networks and move them to your computer with a few taps, this app can make your life much easier.
LensLight
If you're looking to create a quality image, then you will need the right lighting and that's exactly what this app is all about. It will help you to get some cool lighting styles and will also help you to play around with customization and effects. It is fun, give it a try.
Camera+
If you need a lot of help with your photos you want to make sure that you have this app. Because this app allows you adjust filters and retouch images as well. This way you'll be able to create something amazing from just a quick snapshot using your phone.
MonoPhix
This app allows you to do some excellent quality work and it also allows you to create black and white images out of any picture that you take with your smartphone. You'll also be able to create great color changes.
Photo 365
This app allows photographers to arrange their photographs to make sure they are always organized. The app actually arranges an entire calendar of photos based on when you took them so you can always remember your favorite days and trips.
Want to turn a photo into a t-shirt? See our models here: Promotional Clothing
If you like these apps or have a favorite of your own, please share this article with your friends and family using your favorite social media website. Thanks!