If you are looking to create an excellent team, you want to make sure that you are looking at a variety of sources of inspiration. You will also want to learn all about innovation so that you can do everything necessary to get your team to the highest possible level of excellence. In the following paragraphs we will share a few interesting talks you may want to share with your team members.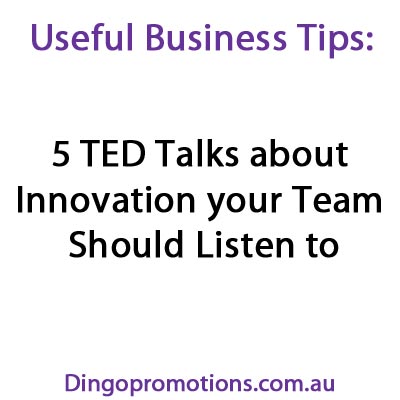 1. Elon Musk: The Mind Behind Tesla, SpaceX, SolarCity
In this video you'll learn from someone who has created more well-known businesses than most. He is a visionary and he's ready to share some of his best tips for making your business succeed right here:

2. Ludwick Marishane: A Bath Without Water
When you have to work hard for everything you get it makes you appreciate it that much more and because of that, Ludwick has created a video about his journey to create the first "waterless bath" that will help you to better understand what your team needs to know. Check it out right here:

3. Amos Winter: The Cheap All-Terrain Wheelchair
Building something amazing without a lot of money can be very difficult, but Amos Winter has done it with an amazing wheelchair. In this video he talks about just how he managed it and what innovation can mean for the world. http://www.youtube.com/watch?v=k6qTwqiHnAM
4. Max Little: A Test for Parkinson's With a Phone Call
Parkinson's disease is a terrible problem throughout the world and it affects a wide range of different people. Unfortunately there is no real way to diagnose it before the symptoms get too bad. However, Max Little has figured out a way to make things easier. Learn about it here:

5. Nirmalya Kumar at TEDx London Business School 2012
Nirmalya Kumar is going to explain a lot of great tips that will be needed for any team that hopes to succeed. This conference has a lot of amazing speakers who will help you to share more information than you could imagine. Take a look here:

Want to learn more about Business Leadership? Find more here: Business
If you like these talks then share them with your friends on your favorite social media site, and don't forget to leave a comment here telling us what you think.