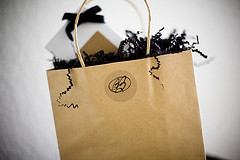 Starting a new business is easy, in fact it is fun and rewarding, but building and promoting the same business successfully can be a real pain particularly if you make certain mistakes. Building a business well and promoting a product or services effectively has several benefits. To get a successful trading experience here are mistakes you should avoid at all costs.
If it is a new business you should avoid spending too much too soon. As a new business owner, you might be tempted to think that putting every penny in advertising is the best way to grow fast.  This is hardly the case. Being new, there are several obstacles you have to deal with so it is hopeless to complicate matters by digging deep into your finances in order to advertising. Invest in free and in expensive marketing campaigns like article marketing and so on. You can expand your marketing budget only after the business is well established and you are making enough profit.
A business that is client based (nearly all businesses are) needs to make sales. This is possible if existing or interested consumers are converted into active buyers. This calls for active interpersonal relations with your potential clients. Failure to do so might see your business sink. How you relate with your customers is important in helping to spread word about the products you are offering. You can generate a positive viral effect that attracts more customers without spending a dime through good customer service.
Having poorly trained and rude sales people simply won't do. Retaining employees with bad attitude can seriously damage the reputation of your business. Staff must be focused on pleasing customer so that sales can be made. Team work should be encouraged.
Failure to target the correct market with your product can lead to a drastic drop in sales, for instance, you cannot sell high end products in places where there are low income earners. Effective and successful sales can be made when products or services are targeted at the right market.
Failure to identify the right kind of product for your business environment can lead to no business at all. You can spend all hours every day starting new business but without the right product no sales can be made. The product you sell must be good enough for people to want to buy it.
 Failure to listen to what your buyers need and what they expect can kill your business. While expounding the features of your product you should listen to your buyers so that you can improve the quality of the products to meet their expectations. How else will you know what to do if you don't pay attention to them?
Do not take leads for granted. Build a list of all your potential customers and always market to them until they are ready to buy. Not everyone who expresses interest in a product buys immediately so do not throw away any leads
Most importantly, always expand your brand awareness and build your brand identity by using giveaways promotional stubbie holder, promotional hats and other similar items. Build a brand people can recognize and relate to by using several promotional strategies.