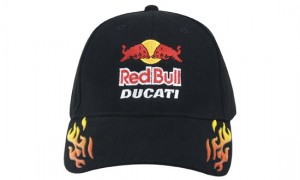 Hats have been used as promotional products pretty much since businesses started incorporating the strategy into their marketing. It's no wonder hats are used by so many to help promote their business; they're one of the best items available! This method of promoting your business is a great one, but realizing what items have the best effect of your customer base is very much a key to having the most success possible. So what exactly makes hats such a great choice for just about any business?
Though it can be said of just about any item you decide to use, people absolutely love free stuff! This is especially true of items that are practical and useful. Hats definitely fall into this category. With so many people who wear hats these days, you're sure to attract plenty of customers to your stand or stall.
In addition, hats continue helping your business long after a customer has picked one up. As soon as that person takes your hat and places it on their head, they instantly become a walking advertisement for your business. Their friends and family will see it, as well as anyone they happen to pass by. They're sure to be questioned sooner or later, and if you left a good impression on the hat wearer, they will in turn leave a good impression on anyone else they encounter.
When ordering your hats, there is a wide variety of options to help customize your product into something that will stand out and have a lasting effect on your customers. You can choose from a variety of colors, materials, and actual hat designs. Because of this, hats are much more customizable than many other products you might be considering. You can also choose from a few materials that are eco friendly, for those businesses who want to show their customers they have a green side..
Because hats are so highly customizable, they're also sure to meet anyone's budget. If you're looking for quantity over quality, you can choose a slightly less durable option that will yield higher numbers, ensuring you will have enough items for all of your potential customers and thus show them that every customer matters. Of course you can go the opposite route and choose much higher quality, which will help show your customers that you offer nothing but the highest quality service in everything you do.
On a side note, usually when ordering hats, the more that you buy the cheaper each individual item will be, so a good choice may be to order more than you immediately need, ensuring you will still have some left over for future use. This makes sure you are making the best possible use of your money in the long-run.
With hats having been used to promote businesses for so long, it doesn't take long for a business to realize that they're definitely a smart choice when looking for an effective promotional product. With so many different options to choose from and history as proof of the effectiveness, you really can't go wrong using promo caps.