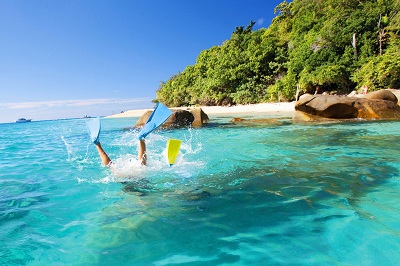 With some of the most profitable times of the year coming during holiday seasons, it's no surprise many businesses begin looking into what the most effective forms of advertising and marketing are. Without a doubt, many will agree that promotional products are one of those options. While it is almost always an effective form of marketing no matter what time of year it is, it's especially beneficial during the holidays. With significantly more business being done during this time of year, so you want to ensure you've grabbed the attention of every potential customer you can.
So what exactly should you be doing differently during the holidays? Are there any particular products you should be looking into that tend to promote your business better during these particular seasons? Here are a few items you might consider when it comes that time of year:
1. Food
Be honest, who doesn't love food? No matter the holiday or religious views, food items are always a great freebie. Whether it's a small gift basket or some sort of chocolate item with your company name or logo printed on the side, you can't really go wrong here. Though the price may run a little higher than some of the cheaper items, this is always a great option. Just make sure your business name or logo is presented somewhere so everyone knows where it came from.
2. Ornaments or decorations
While these may only be a good choice for very particular holidays, they're always a smart choice. They can be custom decorated and fun for a lot of people. In addition, they can also feel like a much more personal gift than many other items you could choose. Besides, who doesn't want something nice to spice up their homes during the holidays?
3. Greeting cards
No matter what the holiday may be, there's always going to be a greeting card specifically for that particular holiday. Considering more cards are purchased and delivered during the holiday season than any other time of year, you can't go wrong with them. And much like ornaments and decorations, cards also have a feel of personalization to them.
4. Practical items
While this may seem fairly obvious to some, it still deserves to be mentioned. Depending on what kind of business you're looking to promote, the product can vary a bit. However, it's also a smart idea to think practically about whom your target audience is and what kind of items would best suit their needs and interests. For example, given the fact that so much shopping takes place during the holiday season, a very practical item for most customers might be a tote bag. They'll be immediately useful to the customer and continue to be useful even after the holidays end.
When selecting promotional products for your business, whether it's during the holidays or not, it's always important to consider your target audience and what the best items to use would be. Selecting products that are sure to be useful and already established as well as potential customers happy is always a key. It's all about showing people your business is the one for them and sometimes all it takes is a piece of chocolate.