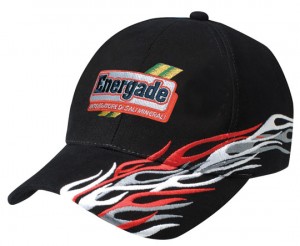 When it comes to promoting your business there are a variety of ways to do it. Typical forms of advertisement and promotion are always available, but any business who isn't considering the use of promotional merchandise is missing out a really great opportunity. With so many very effective options to choose from, it'd be a poor choice not to take consider them. You can go with simple and inexpensive or out of the ordinary and super useful items, that will leave a lasting impression on your customers. There's just so much to be gained from using them. But just saying that it's a smart choice to use promotional products isn't enough. Let's go over why exactly it's such a great idea.
A great form of advertisement
With the proven success rate as proof, they work as one of the best forms of advertisement for your business you could possibly ask for. You provide your customer with a product that will be used long after they received the item and that will continue to act as a way of getting your business name and message out to more people. Not only will it help influence the customers you've provided the item to, but they will also be seen by anyone they come in contact with, thus creating a continuous advertising plan. Once your branded product, is out there, it will continue to be seen by all sorts of people.
They improve relations
By providing your customers, or potential customers, with a useful item for them to use, you show them that you care and you're all about making your customers happy, even when it comes to the little things. By improving one person's opinion of your business, you will indirectly be drumming up more customers for your business by way of customer referral. If one person is happy with the service and kindness you've provided for them, they are far more likely to refer you to friends, family, and acquaintances. This is invaluable in insuring you have new customers coming to you every day. In addition, you show everyone that you care about providing the highest quality service possible and that you want to make sure, above all else, that every customer is leaving a happy camper.
They get people interested
No matter where you are making your products available to customers, giving out a free gift to someone is sure to get them interested in the actual services you're looking to provide for them. The entire point of promotional products is to draw attention to your business. Once someone's attention has been grabbed, that's when you can start letting them know all of the things you can do for them. You can't tell someone about your business if they're not listening. Promotional products are a great way of getting them to perk up their ears.
There's something for everyone
No matter whom it is you're aiming to sell to, there's a product for you. Whether you're giving out lollipops to children or eco-friendly tote bags to soccer moms, there's always going to be something. There's a wide variety of merchandise to choose from and it all depends on what kind of market you're targeting. There is also a product for just about any budget.
Whether it's a well-established or new business, the main goal is it drum up the largest customer base possible. Promotional merchandise is by far one of the most effective means of doing this. They can appeal to anyone and get your name out there and let people know you care.