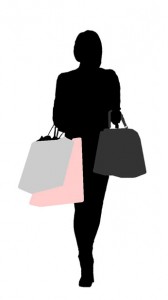 Have you ever ended up in a deadlock when thinking about the way you can promote your products? Do you think that all the means you're employing for promotional purposes are clichéd and lack innovation? Well then, you need to come up with something outrageous for your business! You need to come up with answers to your queries and make your promotional campaign stronger and efficient and hence devise bright new ideas for your business.
Branded Clothing Helping In Promotion
Brand promotional activities can take various forms and include things like making customized uniforms for your employees; since uniforms are a source of brand identity for your business, you can put in your logos and your latest promotional campaign on the uniform of your employees since they are the face of your business. People identify your business through your employees and hence people will be better able to relate to your business when you have your business identity defined in the uniform of your employees.
Moreover, it can also be treated as a means of subliminal marketing whereby the customers are being marketed without them realizing it! Additionally, this kind of a promotional tactic is less expensive for the firm and fulfills the end result as well. Also, utilizing clothing as an essential marketing tool can also serve another purpose- you don't need to go through the trouble of finding places to put the logos of your sponsors and can simply print them on the shirts or the uniform!
Bags- Helping In Branding?
You would always want to give something to your customers, which would enable them to remember you and your company- a kind of an after sales service. Promotional bags can best serve this purpose as they can incorporate the name of the company, the logo and the tagline of the business all in one place. One way is to give the bags to customers who purchase up to a certain limit, while another way can be to incorporate the business' marketing elements on the bags being sold- this can give the chance to customers to choose whatever kind of bag they wish to purchase, within their set budgets.
Moreover, it will also serve as a kind of positive word of mouth for the consumers as people who see their friends using the products of a company might be tempted to buy the same for themselves. Therefore you can use the promotional clothing printed by Dingo Promotions as well as the printed promotional bags by Dingo Promotions in order to gain higher publicity for your company.