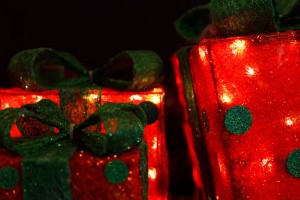 Today's marketing world has evolved to a very large extent when it comes to promoting the brand and product of a company- the huge diversity of options that companies can now avail for their marketing campaign is simply commendable. In the past, people could not have thought to go beyond refrigerator magnets, key chains and pens to serve as promotional tools for their businesses but now everything ranging from a stubby holder, a mug, a note pad and even devices such as telephones can be branded for a company! There is a good addition to the kind of corporate promotional products that have now become available to the masses.
What Kinds Of Corporate Promotional Products You Can Use For Your Business?
You can gain the attention of your prospective consumers by branding things like stubby holders and mugs- these are things that people use on a day to day basis and hence will be looked at every day- this is exactly what you want; people looking at your company logo and slogan so often that it is literally etched in their minds. Good printing is what is very critical for such marketing stunts. You need to get the message across to your customers in a very subtle yet clear way and hence you should make sure that the text, font and the graphics on your corporate promotional products are read-able by the consumers.
Many companies help in business promotional campaigns by offering you a large number of choices from which you can choose. You need to make sure that you employ such marketing techniques which are completely in sync with the purpose and vision of your business. Any anomaly there can cause your business a huge fortune. Moreover, you need to ensure that all the corporate promotional means you employ are long lasting, are unique and offer something exceptional to the customers thus prompting them to purchase your product and build an image of your company in their minds. Stubby holders are a good option that satisfies these requirements in a rather cheap budget.
Therefore, if you are seeking to create a point of differentiation for your firm, make it your marketing, make it the way you brand your product and make it the way people remember you for generations to come. You can get printed stubby holders by Dingo as well as other corporate promotional products if you are interested in effective promotion of your brand.