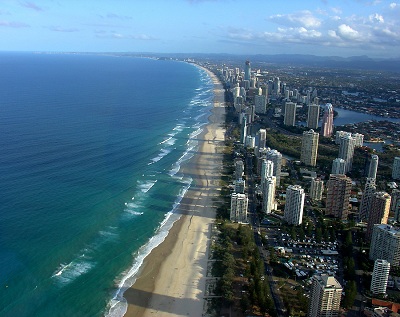 With so much to offer, it's no wonder that Australia is such a popular option among tourists. With such a wonderfully scenic landscape, beautiful beaches, and an almost endless list of activities to engage in, there's a near endless list of things to enjoy. But with so much to offer, it can sometimes be an intimidating venture, as most people won't know what to do next. Should you head out to the country to take in all that nature has to offer? Maybe get a hotel in one of the many popular cities and immerse yourself in the rich culture? It seems like there's just so much to do with so little time to do it.
By far the most popular first destination for anyone visiting is Sydney. The capital of New South Wales and the most populous city in Australia, it's no wonder that Sydney has so much to offer. From a wide variety of museums and aquariums, to the iconic Sydney Opera House, there's something for everyone. Of course you can always go down to any of the numerous beaches in the area and take in the amazing Australian coast line. If you're craving something a little closer to nature when visiting the city, you can always head for the nearby Blue Mountains. You will never run out of things to do in Sydney.
If you're looking for something entirely out of the ordinary, you can head for the very heart of Australia to Uluru, or Ayers Rock, which is the largest rock monolith in the world. Smack dab in the middle of the desert, the nearest decently sized departure point is Alice Springs, which lies about 450 kilometers away. In addition to the epic rock formation, there are numerous other wonders to behold within the desert.
For one of the most breathtaking experiences Australia has to offer, Walpole is certainly a must visit. It is located in Western Australia's south coast. Boasting the well known Valley of the Giants Tree Top Walk, which will take you 40 meters above the ground for a view most would only believe possible from a helicopter. Take the climb and view some of the tallest trees in the world in a way only possible in Australia.
If you're not necessarily looking to visit any location in particular and you're interested in taking in the beautiful scenery there are two obvious options; hop in a car and take a cruise through the country or the Bibbulmun Track. It is a 1,000 kilometer walking trail leading from Albany all the way to Perth WA, with numerous camp sites scattered along the trail. No matter which option you choose, you'll never forget the experience.
No matter where you might be stopping, you're going to come across a variety of free items for the taking. Offered by just about any company imaginable, many of which you're very likely to do business with, including hotels and car rental services. More often than not a company name or logo will be printed on the side, which is one of the most popular, cheap, and effective methods of promotion available. With Australia as one of the leading countries in employing this method of promotion, it's no wonder so many Australian companies are prospering. It's a win-win. You'll receive great service from reliable businesses, as well as free stuff! Who could ask for more?