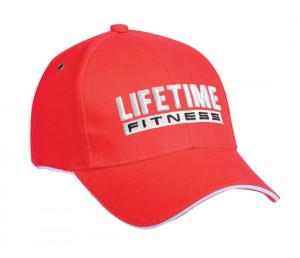 The world of promotional products is quite vast with a wide-range of options beyond embroidered hats, such as printed stubby holders, branded USB flash drives, printed tote bags, and custom pens. With so many options available to business owners, the question then becomes why choose custom-designed hats over all other possible choices?
Ideal product placement
Think about it, when most people interact with others, where do their eyes tend to focus the most? Most people aim to look people in the eyes, meaning hats are in the eye line. This is one reason embroidered hats make such an effective promotional tool—they put advertising where people see it near eye level.
A versatile choice
While other items such as USB flash drives may alienate those who don't often use computers and stubby holders don't get much publicity being attached to beverages which are typically kept at home, embroidered hats are not only worn everywhere, but can also be ordered in a variety of styles and sizes for men, women, and children. The versatility and mobility of hats lend them well to the advertising world and make them great give-away gifts for a wider range of consumers than most products, which are, after all, the purposes of a promotional product.
Popularity security
Hats have also been popular in the fashion world since the 17th century. Being that they have survived literally hundreds of years without falling from the head's of consumers, embroidered hats are a safe bet for the long-run in the sense that a hat given or purchased now is not likely to no longer be worn as a result of fashion trends or simple lack of usefulness. This maximizes the potential time promotional hats can be effective advertisers, getting business owners the most bang for their buck.
An affordable and flexible choice
Finally, not all promotional products fall within the same budget range. Custom hats have the advantage of a flexible price based on style, fabric choice, and design, but often fall on the lower end of the price scale no matter what selections are made.
Thanks to ideal product placement, versatility of consumer appeal, long-term popularity probability, and a flexible yet affordable budget range, embroidered hats make the perfect promotional product choice for a large number of business owners — except maybe if hair styling products are the businesses' product.
Source: Popularity of hats since the 17th century:
http://www.hatsuk.com/hatsuk/hatsukhtml/bible/history.htm