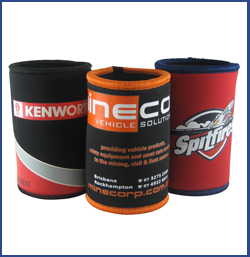 When it comes to advertisement and establishing better brand awareness for any business, whether they're already a well-regarded brand or an up-and-comer, promotional products can play a huge role. With technology having come so far since they were first used in the mid-late 1700s, the variety of items available to a business is practically limitless nowadays. But when it comes to selecting an item for your business, it's important to know what the best selling and most highly-regarded products are.
When I say the best selling, I refer to which items have been purchased the most by other businesses for promotional use. What it comes down to is which items are most cost-effective and most likely to give your business the boost you're looking for.
We'll start with possibly the most well-known and recognizable items out there; the pen. Who hasn't seen or been given a pen with a brand logo or name printed along the side? There are so many great things about the pen. For one, they tend to be extremely cheap in relevance to other products available. In addition, they're extremely useful. It's always handy to have a pen on hand. They're also easy to give to customers in a way that will establish your brand name that other products won't be able to do. For example, you can easily offer a potential customer a free pen and at the same time urge them to fill out your business's newsletter or other promotional paperwork with that same pen. A win-win situation for all.
With so many people relying on technology and computers for practically everything they do, it's important to appeal to that need and interest. As such, another very popular product is USB flash drives, or usually just referred to as USBs. USBs are removable storage devices usually used to store, back-up, or transfer computer files. Available in a wide range of storage sizes, USBs are another great product for your business. They can also be uploaded with information at the factory if you want to go that way.
Another classic, yet still widely popular and effective marketing product, is the water bottle. Water bottles come with a variety of features, including push-and-pull open and close lids, screw off tops, karabiner clips, as well as being made from either plastic or the generally more durable metal. Water bottles are one of those items that are so widely used, that most anyone will want one.
Much like the reason why USBs are so popular because they appeal to the modern day lifestyle, tote bags are another hugely popular item to consider. Because so many people are "going green" these days, tote bags are a great way of showing that your business values the same things your customers do, as well as provide your customer with a product that they're sure to use. Tote bags are especially useful when grocery shopping, as they're always reusable and some totes even come as coolers.
Selecting the right products to promote your business is very important. In addition to making sure you're selecting items that you know are generally popular amongst the general public, it's also important to consider your target audience and what exactly you're trying to achieve with the promotion.