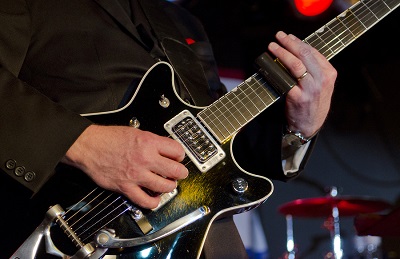 Blues is considered the root of all popular music. From it came the other forms of popular music such as jazz, rhythm and blues, as well as bluegrass. In the early 70's there even was an attempt to combine rock-and-roll and blues music into a form known as blues rock. As with musical genres they blend into each.
Every year in Australia, there is a blues event that brings together different blues artists into one place. Dubbed as "Blues on Broadbeach Music Festival," the festival first began in 2002 and has continued annually. Over 200,000 people have attended the events for the past six years. The event is managed by the Broadbeach Alliance.
The program aims to showcase the best of Australian blues talent, side-by-side with international artists. The experience is open to everyone from all walks of life, and it's absolutely free. It also serves as a promotion for the Gold Coast in Queensland since many diverse different organizations participate in the event.
If you are a fan of blues music, then the Blues on Broadbeach Music Festival is something you should not miss. Transport options are many and you can just choose from several grades of hotel accommodations around the area.
Australia has been a breeding ground for a rich source of talented artists within the "Blues" genre. Festivals dedicated to the "Blues" have been springing up across the nation to keep the "Blues" alive and to showcase this talent. The popularity of these Australian Blues Festivals is an indication that people appreciate the infectious qualities that this style of music has to offer as well as the musicianship and dedication that the artists portray. Some that come to mind are John Butler Trio, The Backsliders, Andrew Winton, The Bondi Cigars and Dave Hole to name a few.
Australia is in a privileged position in that it has been influenced from a wide source of "Blues" exponents and this has shaped many of the Australian Blues artists that we hear today. Australian Blues festivals have also been a draw-card for many well-known international acts as well – ranging from the father of British Blues, John Mayall, to the modern day sounds of US acts like Robben Ford and Robert Randolph. The festivals offer up and coming acts as well as established acts the chance to bring their music to a very appreciative Australian public.
Listed are some of the Australian "Blues" Festivals that are showcasing Blues artists across the nation:
Byron Bay Bluesfest – Byron Bay, NSW
Australian Blues Music Festival – Goulburn, NSW
Thredbo Blues Festival-Thredbo, NSW
Blue Mountains Music Festival – Blues Mountains, NSW
Great Southern Rockabilly Festival – Narooma, NSW
Deniliquin Spring – Deniliquin, NSW
Coastfest – Lake Macquarie, NSW
The Backroad Festival – Sunbury, VIC
Echuca-Moama – Echuca, VIC
Wangaratta Festival OF Jazz & Blues – Wangaratta, VIC
Bruthen Bash – Bruthen, VIC
Homestead Festival – Point Cook, VIC
Moe – Moe, La Trobe Valley, VIC
Broadbeach – Broadbeach, QLD
Sunshine Coast – Nambour, QLD
Forth Valley – Forth, TAS
Bridgetown Blues – Bridgetown, WA
West Coast Blues & Roots – Fremantle, WA
These blues music festivals are great venues to get your company noticed. Some companies  attend these events and give out promotional t-shirts or caps. Check out some live Aussie Blues today!!!