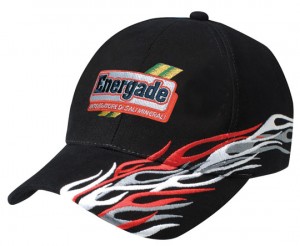 Caps, also known as hats, have been around for centuries. Though it's hard to say when exactly the first time someone covered their head with an animal skin as a form of protection, but it didn't take long for it to be realized that covering your head is a wise choice. In today's world the variety of  hats is practically limitless. But the variety of hats available has come a long way.
Hats have served a wide variety of uses throughout history. Caps were known to be used in ancient Greece for a variety of reasons. For example, the Phrygian cap was given to freed slaves to indicate their freedom. In times of old, oftentimes women were expected to keep their heads covered, though items like veils and hoods were usually used. The trend eventually evolved to become more than just an expectation for women to be adorned with some sort of covering of the head.
By the 1500s a wider variety of caps began to come into the picture. The word "milliner" was coined to mean the maker of hats. Traditionally a job held by women, the job entailed the actual making of hats, as well as the selection of different materials and decorations to be selected to help complement an outfit as a whole. It was at this point that hats began to play a larger role in fashion and social status. They were often adorned with ribbons, flowers, and feathers.
By the 1800s caps were made with a variety of materials, including the traditional straw material, as well as imitation straw materials, such as paper, cardboard, and horsehair, and the then innovative materials of velvet and tulle.
By the 1900s many early versions of popular modern hats had come into the picture. Baseball caps, named for the baseball players who helped popularize them, were wildly popular. They were originally used to help protect a player's eyes from the sun, though the peak (also known by some as the bill or the brim) was much shorter in those days.
The baseball cap is quite possibly the most popular cap today. Upholding its original use, they are still widely used in sports not only to help protect a player's eyes from the sun's rays, but also a way of sporting their team's name or logo, as most baseball caps some sort of logo or design on the front. In addition, they are also used by military branches all over the use as part of the official uniform.
In addition to athletic and professional use, baseball caps are also a popular promotional item. Usually constructed of plastic mesh with a foam front, they are often given out by various companies, sporting the company's logo. These caps have come to be known as "trucker caps" or "gimme caps."
Having seen a variety of uses throughout history, including an almost mandatory article of clothing for women, a way of showing others your social status, and of course the original use as a means of protection, hats will never stop being part of popular culture.