When you're trying to get your business going strongly you need to be able to keep working even when you're not at the office. That means you need to increase your business productivity with the right apps. These will help you to get work done no matter where you are without having to learn anything complicated and without having to go too over the top with programs that no one understands. In this article we will review a few apps that will make the task of staying informed much simpler.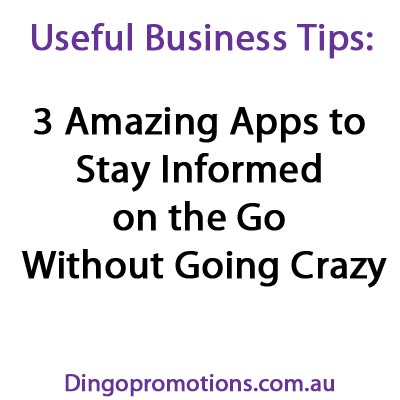 1. Pulse
This app makes suggests contents by topic and makes it easy to modify the user experience as needed by giving you a large selection on content sources according to your interests.
2. CNN Mobile
This app allows you to follow some of the most important events that are happening around the world. This app keeps you informed at all times about what's going on whether it's weather or current events.
3. Fluent News Reader
If you want to get new information as it comes in then this is definitely an app to try. You're also going to love the fact that it compiles information from a variety of different news organizations rather than just one. It also provides customization for which sources you prefer and more.
Do you like Tech? You can find more articles here: Technology
If you have tried any of these apps then we definitely want to know what you've learned. If you love any of these or think your friends will, and then definitely take a moment to share this article on Twitter or Facebook so everyone can get the benefits of these great news apps that will increase productivity for you and your business as well. It's definitely going to make you better than ever at your job.