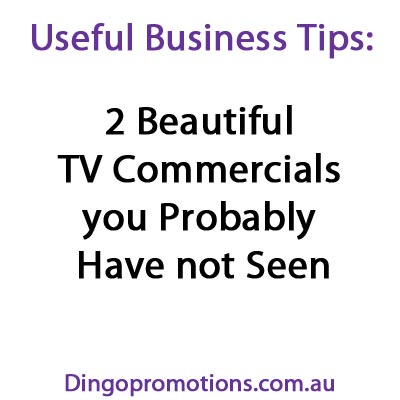 When you're looking to sell something you need to not only get people to really see what it can do but you need to make sure you get their attention as well. Marketing ideas that seem strange can actually be the perfect thing for your product and can bring the most people to your store and to your product. It's definitely important to be creative and to be open to anything as these two commercials definitely show us. They take creative to an entirely new level.
1. Sony Bravia – Balls
This video is definitely interesting to watch. It's one of those things you simply can't take your eyes away because it's just funny and the music is great. Everything seems to go together and even though it doesn't really have anything to do with the TV you find yourself completely captivated by the commercial. It's definitely serving its purpose and it's something you should definitely look at for yourself right here:

2. Sony Bravia – Paint
This video is fun and entertaining for anyone who likes colors. The background song is absolutely perfect with the paint because the explosions are timed exactly the way they should be. It's amazing just what you can do with bright colors and how it can make people laugh and follow along. This is definitely a video you'll watch more than once simply because it keeps you from ever getting bored. Check it out right here:

Watch 3 Apple Commercials that Changed the World here: Commercials
If you love these commercials then you should definitely share them with your friends and family on your favorite social media website. We definitely think you'll find these commercials absolutely amazing and that you'll want to watch them over and over.