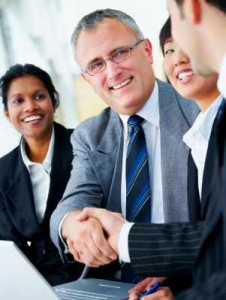 Any business must continuously seek future clients and this entails a lot of promotional activities. Being a vital aspect of the corporate environment, it is important that enough attention is paid to corporate promotion by planning and setting realistic goals to be achieved within a specific time frame. The world is currently over-connected, so to speak, and so there are thousands of ways you can use to promote your business. Communicating the benefits of your product and services to any audience is no longer a big challenge since there are several media outlets you can effectively use. In this article, I would like to give you a few tips you can use to successfully propel your business to the sky.
Your first line strategy should be to use everything relevant to promote your business. You can send out messages about your products and services using websites, billboards signage on cars, business logos on clothes and shopping bags, cards, flyers, printed items like pens and mugs etc.
Include your business information and logo on every outgoing piece of stationary like emails, letters invoices newsletters and so on. What this means is that you should have a complete set of stationary that advertises your products.
Use your website to educate the public by writing articles that can add value to people's life. Everyone looks for solutions to problems almost every minute, and so by engaging audiences through journals, newspapers, magazines and newsletters you can capture peoples attention and also find an outlet for free advertising.
How often do you send out press releases? This is another way to promote your business. Through regular press release you will let the public know about new advancement and developments about the products and services you are offering.
In this internet age, no business can survive without a website. Turning to the internet as the ultimate source of information, goods and services is almost a natural habit to everyone now. You therefore need to keep your website up to date with fresh content that is beneficial to users. You also need a blog where you can interact with your clients about special innovations and new products in your niche.
Millions of people now visit social networks on a daily basis and so you can make a big killing by engaging your customers and prospects through social media marketing.
Holding promotional events and participating in fairs where you give freebies containing your business information is another great promotional idea. After all, who doesn't love free things?
You can also network and team up with other businesses that complement yours by sending out brochures and flyers that say something about them. In return, they will also advertise you in their campaigns thereby opening up a new client base for you.
Whatever else you do, never be careless about your brand image. You must appear as professional as possible in the market place. Avoid simple mistakes like poorly written copy and product descriptions.
For policy decisions, never go it alone. Outsource or hire outside consultation.
Need I say more about Dingo Promotional Products Australia? Yes, but not in this article. Why don't we take a stroll here http://www.dingopromotions.com.au/promotional-clothing/headwear as we chat some more?