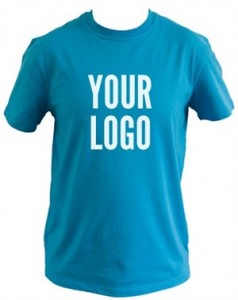 One of the cheapest and easiest ways to create brand awareness about your product and services is to use promotional clothing. It is not only convenient but also more effective than other promotional products like printed mugs and pens because clothes are external and can be seen. People wearing clothes printed with company logos are literally walking billboards wherever they go. There are quite a number of clothing items that you can use as advertising medium on different occasions and events. In this article, let us take a peek at some excellent promotional clothing ideas.
Have popular forms of clothing printed with your business logo for specific times. For instance during summer you should use light clothes like T-shirts while in winter you will need sweatshirts and fleeces. On good thing about T-shirts is that they can be used for virtually any kind of event.
Determine before hand what you are targeting with your promotional clothing. Are you launching a new product or popularizing your brand. In other words, you should be clear about the intention behind your promotion event.
Know you target audience so that you can decide on the most appropriate apparel to use. Clothing items that have a high perceived value like embroidered polo shirts and expensive jackets are more suited for an upmarket clientele
Choose the right kind of clothing for specific products and services. It would be pointless to give away expensive embroidered jackets to promote products that are not of high value. The price or value of the product should be reflected in the quality of promotional item you use.
Using clothing that is universally trendy and popular, for instance, embroidered baseball caps are widely worn by people of all ages and sexes. Take a look at any high street especially on a weekend and you will almost count on your fingers those not wearing a cap.
Identify a promotional clothing company that is able to give high turnaround time because sometimes you might be notified of an event at very short notice. Working on strict deadlines will necessitate quick turnaround time.
Ensure that the embroidery or printings on your promotional clothing are of high quality. Poorly done logos can be a real turn-off.
Whether T-shirts, jackets, caps or fleeces, just make sure you have different sizes, styles and colours. That also goes for the kind of fabric you choose to use. Always remember that high quality will create a good impression about your product or service.
Sportswear is so popular and widely worn. Use them even if you are not in the sporting business.
Use durable and lasting fabrics in bold colours and designs
Lastly but not least, create a team spirit by having promotional work-wear and uniforms for your team. This is particularly good for in-house sale and promotional caps Australia since it motivates staff. If you are ready to go but you don't know where, just click http://www.dingopromotions.com.au/promotional-clothing/headwear and you will have all your needs satisfied.